Pictures from the fantastic campus are up in the gallery.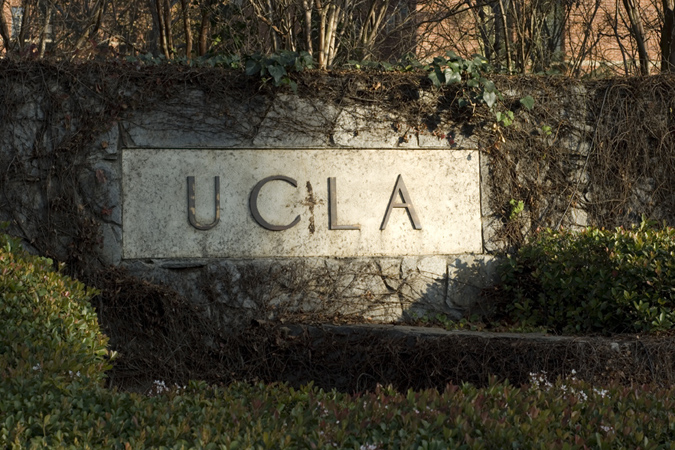 I have to admit, my last trip to LA was a lot of fun, but also involved a lot of traffic and a lot of freeways. I can't say I fell in love with the city. And I won't say that it happened on this trip either. Though, the city did improve itself in my eyes when I got to spend a few days working at the UCLA campus. I always imagined UCLA being a huge city school, in the heart of downtown Los Angeles – which was never pretty in my mind. And the school is huge, and it's just north of downtown LA, but it is amazingly … lovely.
Of course it helped that the days were sunny and warm, with highs near 70F and never a cloud in the sky. I was surprised at how much I subconsciously missed things like green grass and feeling the sun on my neck. There were flowers everywhere, and trees with green leaves or even avocados still hanging on them. And the buildings on the campus were amazing. Just covered in detail carvings, tilework, arches, porticoes, balconies and towers. You really got to check out the gallery.
My college was functional. I learned a lot, I had some fun, and I always felt safe during my four years of living in the middle of a corn field in Indiana. But if I had known UCLA was so nice, I might have reconsidered my options at the time!!