Our family has a variety of Thanksgiving traditions that make it lots of fun to come home for the holiday. We started the morning with TJ, Mark and I running a 5k race that we've been running every year for the last 8 years or so. Those of you who know me know that I don't run much, just these three miles once a year.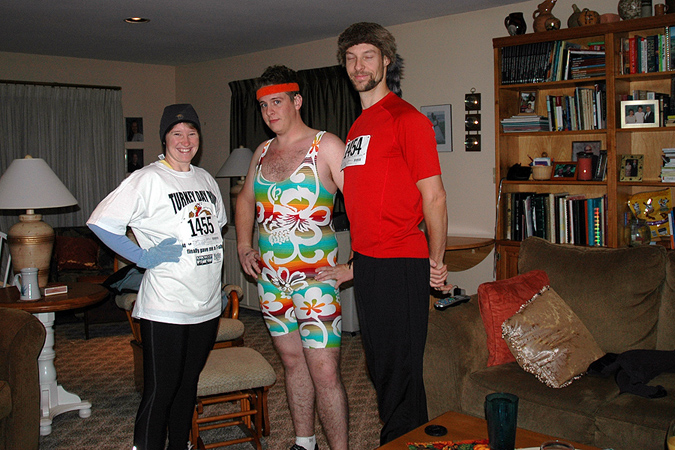 After the race is the famous Thayer family Thanksgiving buffet. This event sprung out of the fact that every other year the Kirkwood-Webster Turkey Day game (a 120 year old rivalry between high schools) is held at Kirkwood High-school a few minutes walk from our house. All of my parent's friends would come over for a big buffet, park their cars and then walk to the game. This year was no exception, and we had a big houseful of happy people (more than 50 people) before the game. And this year, Kirkwood won!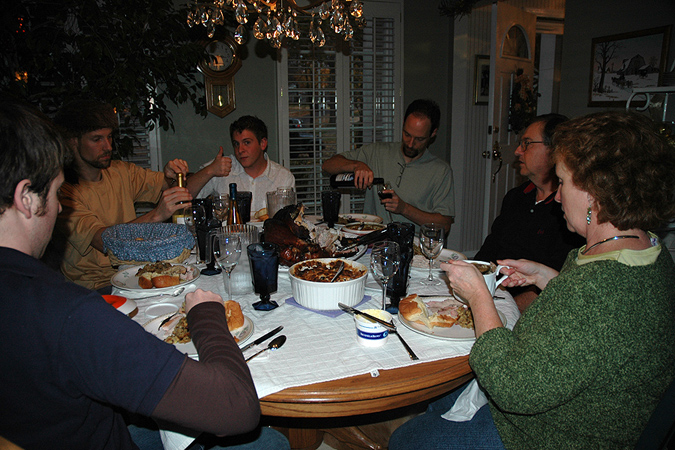 Thanksgiving dinner is usually a smaller affair. This year the turkey was free range and local. Mom brined the bird over night and then Dad smoked it all day, basting it with a Kaluha mixture that was extremely tasty. While it looked a little odd on the table, being completely black and all, but it was extremely moist and good underneath.
In the evening we went through the ads for Black Friday and relaxed. A good day was had by all.