As part of the Global Climate Change class I've been co-teaching at Colorado College, we've done a fair bit of work with ice core data and paleoclimate change. After finishing up the labs and projects, we took the class to the Ice Core Lab in the Federal Center at Denver. This is the storage and analysis facility for ice cores from all over the world, including the 2-mile long 400,000 year old ice in the Vostok core from Antarctica. There are more pictures from the day in the gallery.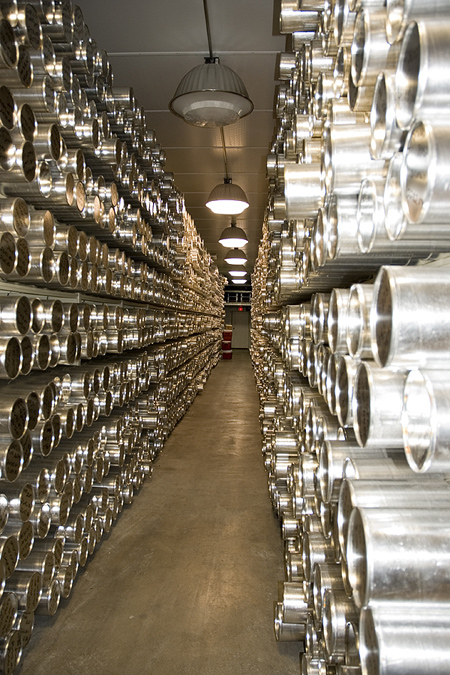 We got to talk to a couple of guys who had just spent the summer in Antarctica drilling the first third of a new core in Western Antarctica. Their stories of difficulty in drilling were really incredible. This summer was a warm one in Antarctica, temperatures topped out near freezing some days! In order to keep the ice stable as they pull it out of the ground, 30ft at a time, they have to chill the building where the drilling is done to -30C! The core is about 5 inches in diameter, and the hole is filled with anti-freeze to keep it from freezing closed as they drill. It can take as much as an hour to lower the drill to the bottom of the hole and nearly two hours to pull the core out of the lower part of the hole.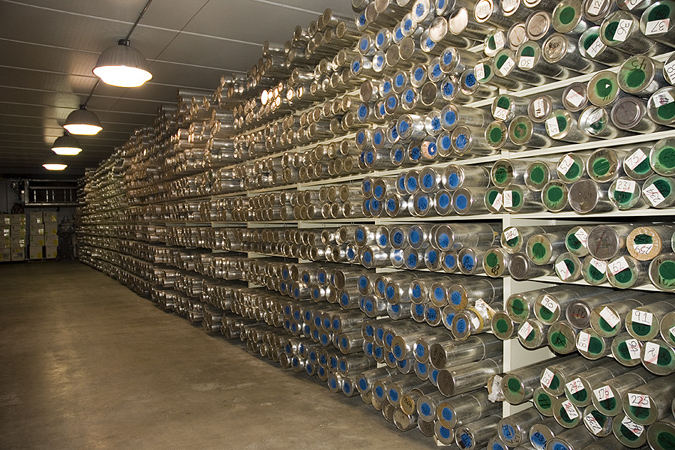 The analysis rooms in the facility are kept at about -10C. Now, that is harsh working conditions for day-to-day science! The storage facility was much colder. We were all told to bring our coldest winter gear, and I was impressed at how well outfitted most of the students were for winter weather. I suppose that people in Colorado generally invest in full down suits and huge stocking caps as part of their skiing/snowboarding outfit. The temperatures of -30C to -40C in the storage room were cold enough to numb any exposed skin within a minute or two, but without any wind the rest of me was quite comfortable.
It was a fun way to spend the afternoon. At least, I thought so. Places like this ice core lab really give a glimpse into how adventurous and exciting the earth science can be!