Mucho pictures of this beautiful fall day are up in the gallery.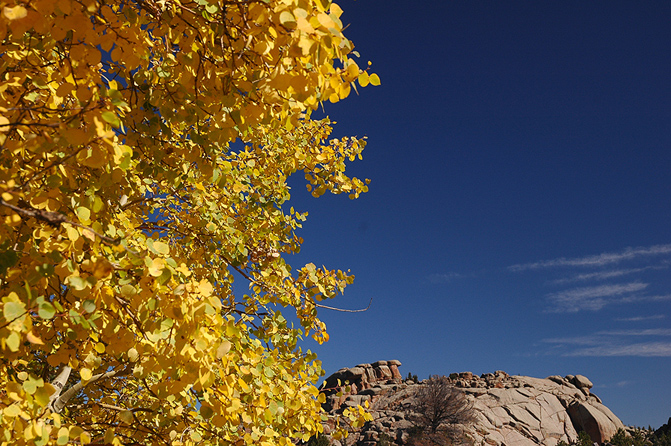 It's official, fall has landed in Vedauwoo. We were on the fence as to whether we wanted to go climbing or do the Tour de Fat last Saturday, but the warm morning and clear skies in the Fort whispered to us that we'd get in one more good day if we made the drive. And so we left.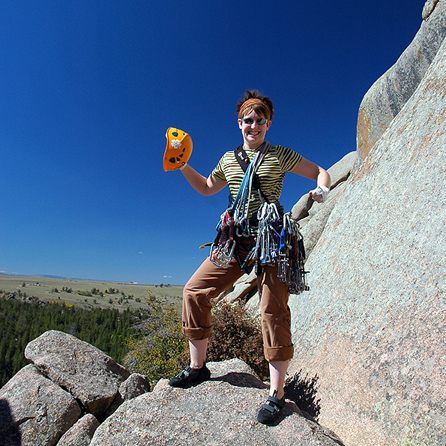 When we pulled into the parking lot for the main area, we saw a group sitting at the base of Fall Wall, but nobody working their way up Ed's Crack. We scrambled up to the base of the climb and nobody was there yet! It was 10:30a, and we were the first ones at the base of one of the best 5.7 handcracks in all of Vedauwoo! We played around with the idea of me leading the first pitch, but I chickened out and Mark took the gear for me and hopped on the climb.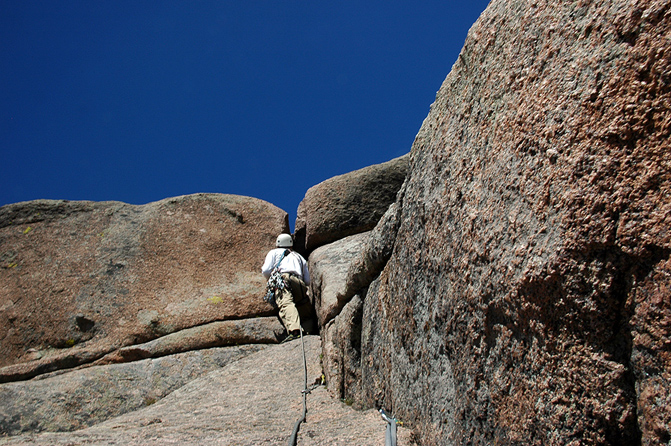 It was an awesome day and an awesome climb. I'm not sure what else to say about it. We ended up with a Father and Son team following us, so I took some fun pictures of them. We topped out at just before noon, and then made our three rappels down Walt's Wall without any problems.
Sure we've done this climb before, probably more times than I can remember right now. But I still love it. When we got down and had our snack, it felt late in the afternoon. We toyed around with the idea of hitting up some of the sport climbs on Fall Wall proper, but it was almost out of the sun by then, and we had a dog waiting for us at home to let her out. Still it was a really, really fun, sunny day on the rocks. Couldn't ask for much more.